Eye tracking is used in studies to examine education and learning processes. In addition, classrooms and labs are being equipped with this technology in order to teach tomorrow's workforce how to employ eye tracking in different fields.
Understanding different aspects of learning
Eye tracking is a great tool to study visual attention and social interaction in all learning settings. By understanding how different aspects of the knowledge process shape educational outcomes, researchers can effectively design, evaluate, and improve education.
Eye tracking helps you discover:
Differences in information gathering
Differences in problem-solving skills
Differences in learning strategies
Social interaction patterns from the teacher to the student
Social interaction among students to support the learning process
How different educational materials work
Tobii Pro offers hardware and software, along with training and support, for the study of education in different contexts as well as for providing students with a portable research lab as part of their curriculum.

We have flexible solutions that enable research both in real-world environments and in stationary or portable lab settings.
Our experts help universities equip research labs and classrooms with both eye tracking technology and curriculum development.
We provide specific package options for a variety of research settings. These tailored offerings include a range of eye trackers, licenses for our analysis software, and an extensive spectrum of knowledge resources and services, including support for curriculum development.
If you are looking to build a state-of-the-art eye tracking lab or equip your students with easy-to-use, portable eye tracking solutions, we can help. Our consultants' practical experience allows you to begin quickly and efficiently, so you can focus on your research and education goals.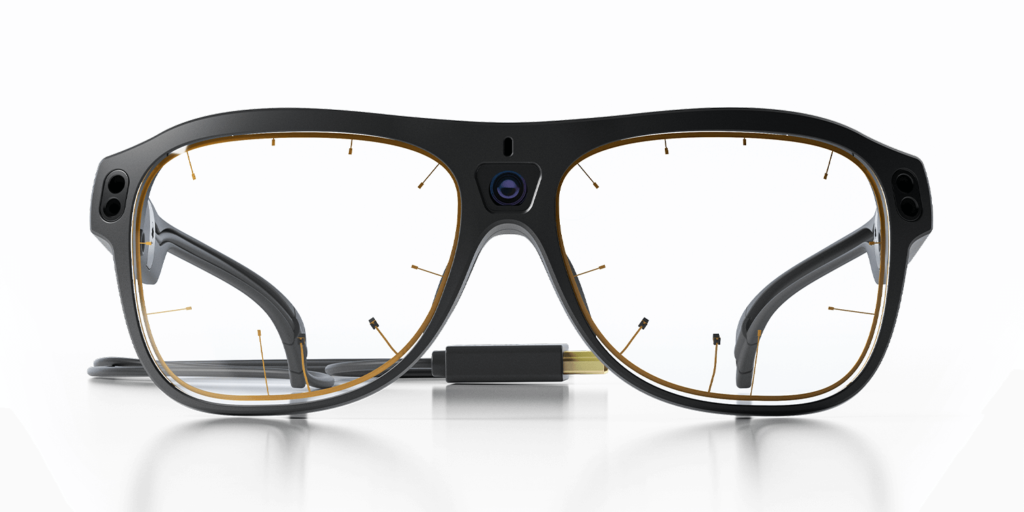 This wearable eye tracker is ideal for research in the classroom or in any real-world education environment. The system's lightweight and unobtrusive design allows you to capture the most natural subject behavior.
Learn more about Tobii Pro Glasses 3.
Tobii Pro Nano and Tobii Pro Fusion
The Tobii Pro Nano and Tobii Pro Fusion eye trackers are screen-based solutions suitable for a broad range of education studies.
Tobii Pro Nano is designed for portable screens such as laptops and tablet computers to enable a fully-portable research lab.
Tobii Pro Fusion is a 250 Hz eye tracker suitable for from fixation to saccade-based research, using screens up to 24 inches.
Learn more about the Tobii Pro Nano or Tobii Pro Fusion.
The Tobii Pro Spectrum eye tracker offers multiple sampling rate options up to 600 Hz, which accommodates everything from fixation-based research to studies with more intense requirements on data granularity and time-based measurements.
The TTL port and precise timing enable seamless synchronization capabilities with external biometric data sources such as EEG and GSR, providing a more holistic view of behavior.
Learn more about the Tobii Pro Spectrum.
Tobii Pro Lab is a software platform for extensive research into human behavior using eye tracking and various other biometric data streams. It can be used with both our screen-based and wearable eye trackers. This easy-to-use software supports the entire process – from test design and recording, to the interpretation and presentation of results while offering the ability to sync with other biometric data sources.
Pro Lab adds efficiency in every step of your study workflow with intelligent design and intuitive software tools. You can easily create complex experiments, collect data, observe and analyze individual recordings, and aggregate data for quantitative analysis and visualization – all in one tool.
Learn more about the Tobii Pro Lab.