Designed for the real world, our third-generation wearable eye tracker allows you to conduct behavioral research in a wide range of settings. Tobii Pro Glasses 3 delivers robust eye tracking and accurate gaze data while giving users the freedom to move and interact naturally.
Created for the real world
Tobii Pro Glasses 3 gives you the freedom to take your research further. The scene camera offers a wide field of view, while eye tracking technology integrated into the lenses creates an unobstructed view for the wearer. This enables the tracking of wider gaze angles and delivers more comprehensive data on visual attention.
Designed for real situations
Tinted IR blocking Protective Lenses deliver the durability needed to run studies outside or in more formidable real-world settings. The integration of components inside the frame makes Tobii Pro Glasses 3 robust and compact enough to be worn under helmets and other protective gear.
Built to be unobtrusive to the wearer's field of view, Tobii Pro Glasses 3 handles natural head and body movement without sacrificing data quality. A discreet and lightweight design, which is similar to regular eyewear, enhances the possibility for natural behavior, especially in public places or during face-to-face interaction.
Tobii Pro Glasses 3 – What's new?
Our third generation of wearable eye tracking glasses have been designed to deliver freedom and confidence. We wanted to create a wearable eye tracker versatile enough to handle real-world research without sacrificing data quality or reliability.
New features include:
16 illuminators and 4 eye cameras integrated into scratch-resistant lenses, allowing for optimal positioning and providing an unobstructed view for the wearer
Scene camera with a wider field of view (106° H: 95°, V: 63°)
Additional protective lenses, both clear and tinted
Technology integrated into frames for a robust design and the ability to fit under headwear
Controller app capable of running on Android, Windows, and MacOS
What our innovations deliver
Comprehensive eye tracking
Tobii Pro Glasses 3 has been designed to deliver comprehensive eye tracking data at a variety of gaze angles. The integration of the illuminators and eye cameras into the lenses removes obstruction to the wearer's vision, while the wide-angle scene camera allows gaze data to be recorded over a larger field of view. This means the wearer can see more and the system can capture more, which is useful for research involving tasks were participants need to look down and up regularly, or if the subject matter covers a large area within the wearer's field of view.
The integration of Tobii's core eye tracking technology into the lenses allows optimal positioning of the eye tracking cameras and illuminators, while Tobii's patented 3D eye model combined with two eye cameras per eye delivers very accurate gaze data with minimal data loss and robust pupil size estimation. Slippage compensation technology and persistent calibration enable robust and consistent eye tracking data throughout recordings, even if the glasses move on the participant's head, or are taken off and on.

The built-in accelerometer, gyroscope, and magnetometer sensors provide differentiation between head and eye movements, which eliminates the impact of head movement on eye tracking data.
Successful eye tracking of almost everyone
Tobii Pro Glasses 3 is capable of successfully tracking a large percentage of the population regardless of eye color or shape. In addition to this, we provide a variety of nose pads to ensure optimal fit for different wearers and add-on corrective lenses to cater for people with vision impairment.
The ability to withstand the elements
The add-on protective lenses allow Tobii Pro Glasses 3 to be used in more challenging environments. The tinted version, with IR blocking, supports research in bright outdoor environments.
Compatibility with headgear
The lightweight and robust design fits well under helmets and other protective gear enabling the collection of data in a range of environments such as factories, construction sites, sports fields, or training simulators.
Software and synchronization
Software for data collection and analysis
Easily control study sessions and watch gaze data wirelessly in real-time on your Android, Windows, or Mac device through our Tobii Pro Glasses 3 controller app. You can then export the data into Tobii Pro Lab for analysis. The assisted mapping tool intelligently aggregates and maps data from eye tracking videos to snapshots, so you can start visualizing the quantified data or begin extracting statistics. This streamlines the logging process and dramatically reduces the time needed to analyze data recorded with Pro Glasses 3.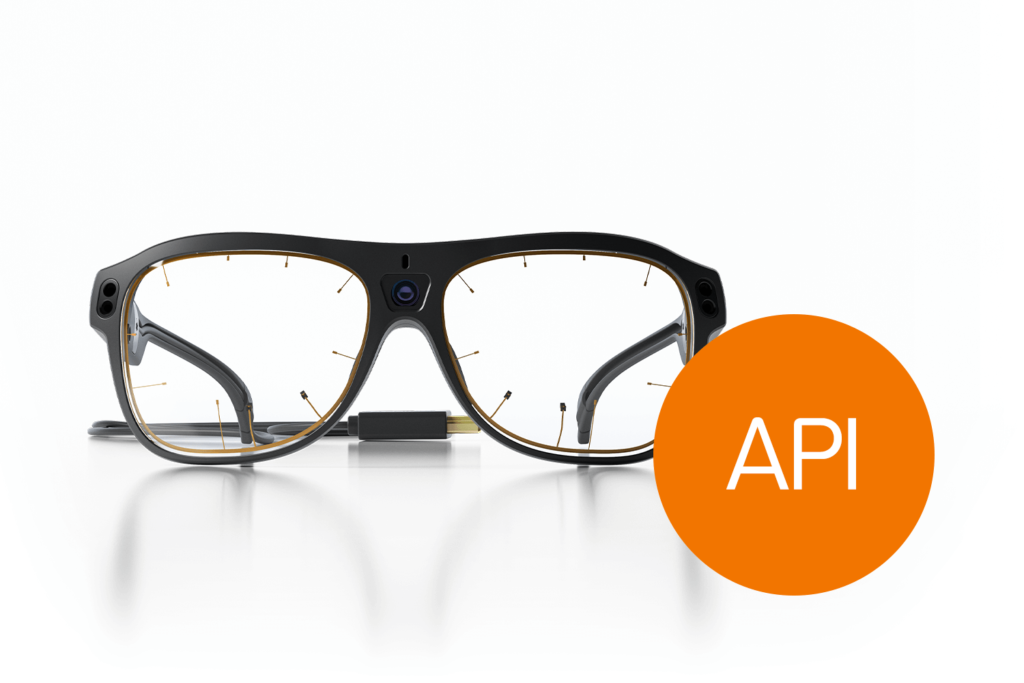 Flexibility through our API
The Tobii Pro Glasses 3 API allows you to build custom solutions and integrations. All data is accessible live through the API which uses standard protocols to make it easy to consume, for example, with video stream available over web RTC and RTSP. 
Combine eye tracking data with other biometric measurements and learn what physiological responses are triggered by visual stimuli. Find out how they relate to gaze behavior by combining eye tracking data from Pro Glasses 3 with a broad spectrum of devices, including EEG, NIRS, GSR, motion capture systems, respiration rate, and heart rate monitors. Pro Glasses 3 supports a range of online and offline synchronization methods, like TTL, TCP/IP, and NTP and offers the highest level of sync with the lowest latency. This can all be achieved without a laptop on-hand.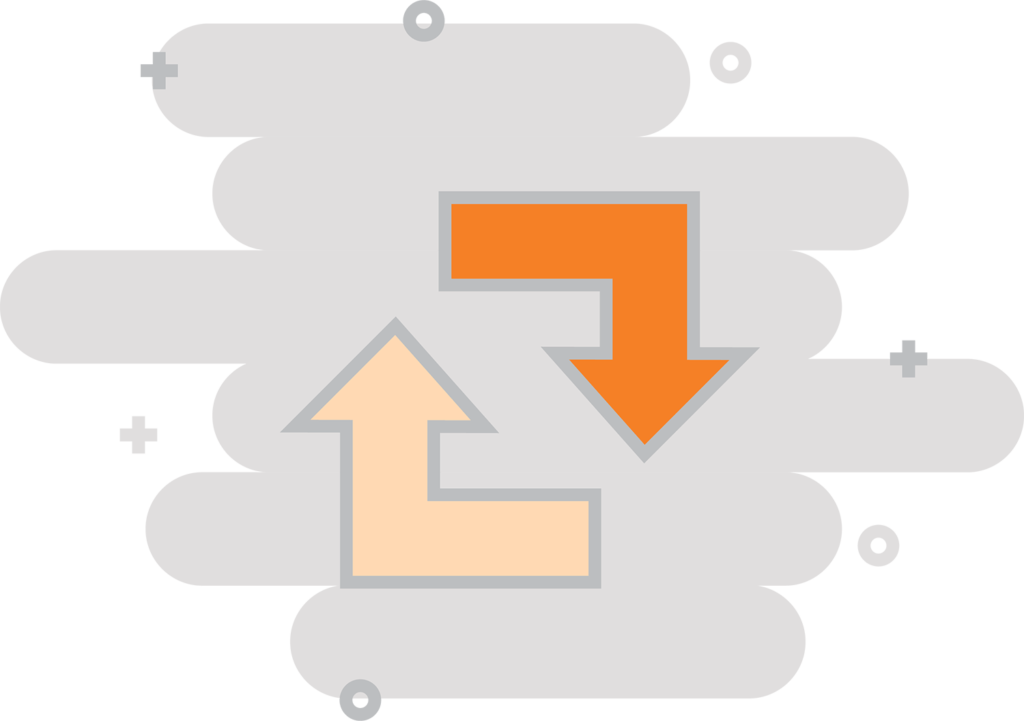 Components and Technical specifications
Wearable eye trackers capture what the wearer sees, their surroundings, and any ambient sound. The head unit is discreet and provides freedom of movement so the user can act naturally.
The recording unit collects eye tracking data and saves it to an SD card. This pocket-sized unit allows the test participant to move around freely.
Control Pro Glasses 3 with our easy-to-use app that can be run on Mac, Windows, and Android. Using a tablet or phone makes it easy to manage data collection in the field and view the data live.
The Glasses 3 controller app enables:
Calibration
Start-stop recording
Participant management
Recording management
Live view
Replay
Video export
Network configuration and connections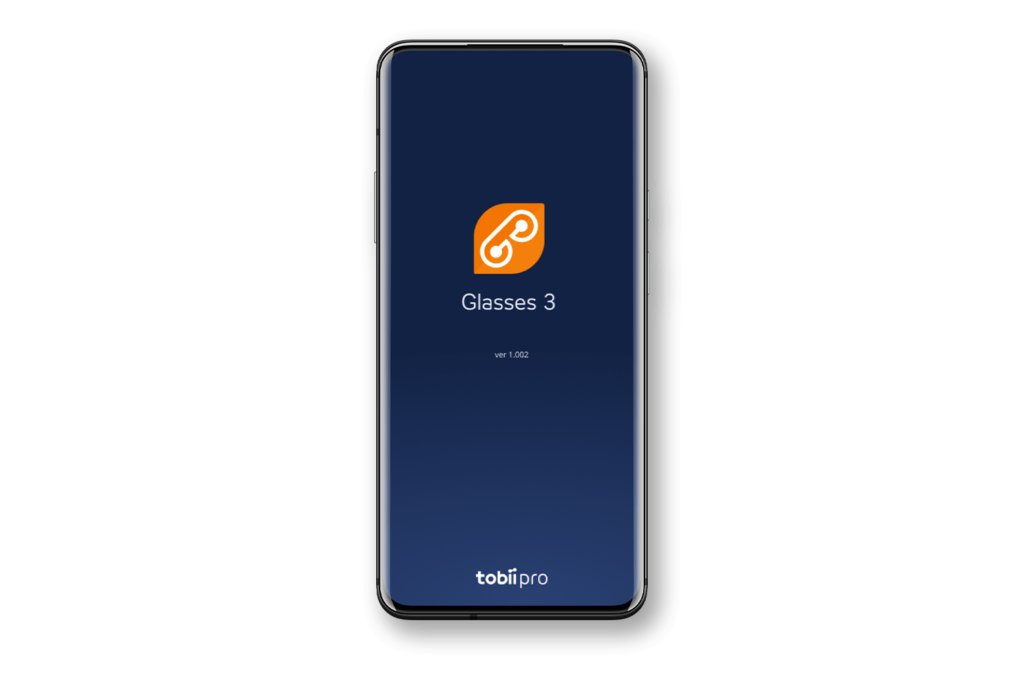 For researchers who want to look beyond live viewing, Tobii Pro Lab provides powerful tools for analysis. The software is tailored to satisfy the needs of wearable eye tracking research, including the aggregation, interpretation, and visualization of data.
Corneal reflection, dark pupil, stereo geometry
Parallax compensation tool
Yes, 3D eye tracking mode
Yes, 3D eye tracking mode
Grilamid plastic, stainless steel, optical grade plastic lenses
Grilamid plastic, with clip on attachments
Scene camera format and resolution
Scene camera, video format 
Scene camera, field of view (diagonal)
Scene camera, field of view (horizontal and vertical)
95 deg. horizontal / 63 deg. vertical
76.5 grams including cable
Yes, 3D eye tracking mode
16 bit mono, integrated microphone
Light-weight and discreet
Number of eye tracking sensors
Gyroscope, Accelerometer, Magnetometer: ST™ LSM9DS1 (sampled at 100 Hz) 
Rechargeable 18650 Li-ion, Capacity: 3 400 mAh
Micro USB, RJ45 (Ethernet), 3.5 mm jack (sync port), head unit connector 
Dimensions (height x width x depth)
Tinted protective lenses with IR blocking
Tobii Pro Glasses 3 controller app — system requirements
Windows 10 64-bit Professional or
Enterprise, version 2004
Android OS version 9 or later
Intel® Core™ i5
dual core or later
Snapdragon 835 (8 cores, 2.0 GHz)
or equivalent
Any application built on Pro Glasses 3 API 
*©TobiiPro®. Illustrations and specifications do not necessarily apply to products and services offered in each local market. Technical specifications are subject to change without prior notice. All other trademarks  are the property of their respective owners.
Training your employees with eye tracking who wear eye glasses? Use the snap-on corrective lenses for Tobii Pro Glasses 3. All prescriptions types.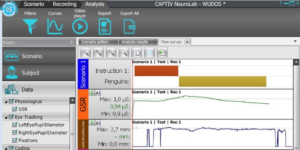 Combining complementary sensors and systems with a powerful software solution, CAPTIV-NeuroLab highlights the behavior and emotional reactions of your participants, in real or virtual situation as well as in remote or mobile setups.