Solution for mounting the Tobii Pro Fusion, Tobii Pro Nano or X3-120 eye tracker on a tripod.
Mounting solution for tripods
The package contains brackets to mount the Tobii Pro Nano, Tobii Pro Fusion120 eye trackers directly on a tripod. This is ideal in test situations where the subject is sitting at a table in front of a larger monitor or with displays over 19 inches (16:9) (Pro Nano) or 25 inches (16:9) (Pro Fusion and Pro X3-120). Our solution is also useful in scene camera setups to study physical objects and social interactions between people.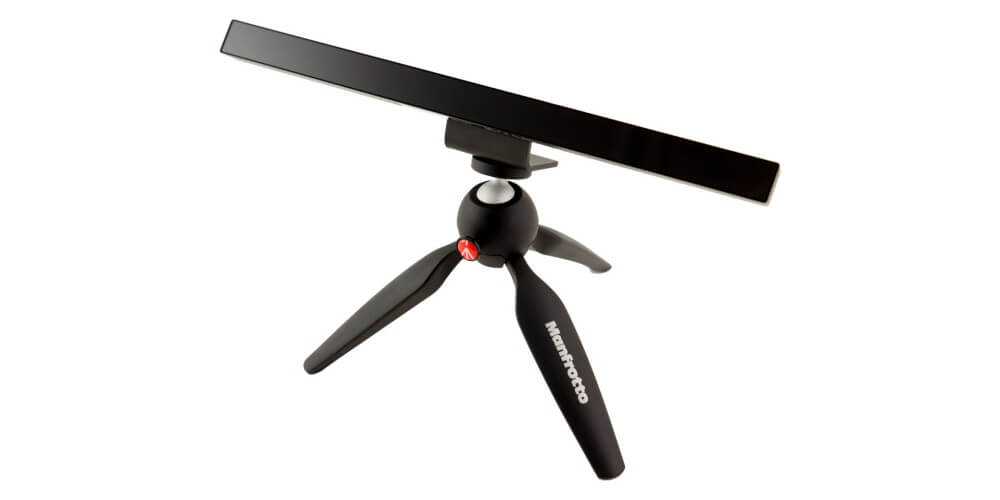 The package contains the following parts:

Manfrotto tripod
Tobii Pro mounting plate
TESA power strips
Digital angle meter
Measuring tape
USB3 cable (for Tobii Pro X3-120)
Compact, high performance, screen-based, 2 camera eye tracker, capturing gaze data at speeds up to 250 Hz. Choose Tobii Pro Fusion for your research.
Portable screen based eye tracker ideal for beginners and research outside of the lab. Perfect for UX testing and advertising research on mobile devices.